A Step-by-step Guide To a Bathroom Renovation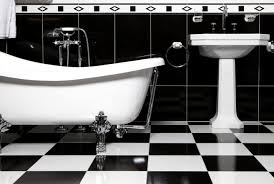 A nice bathroom makes homes more pleasant to live in. It also increases property value and boosts confidence when inviting guests. If yours has seen better days, then consider bathroom renovation to make it better. Do it yourself or hire a contractor. Below are the steps that need to be taken from start to completion:
1. Designing for Form and Function
Begin putting pen to paper in designing your ideal bathroom remodel. Draw the floor space to scale and sketch out the things you wish to change. The renovation could be minor with only surface changes to fresh up the space. It could also be a major project to improve the function of various systems. You might want to check local building codes to ensure that your redesign fits the standards. Otherwise, the project might not get an approval. If you only have a single bathroom, then consider adding a second one as backup.
2. Budgeting for Labor and Materials
Bathroom designs have to deal with the reality of limited funds. Check how much you can afford to spend on this project and revise your plans accordingly. Prioritise the most important renovations. Perhaps your can do necessary repairs first and change the fixtures later if you have money to spare. Look for alternative materials that fits into the budget. Consider going DIY for simple tasks to reduce labor costs. Get quotes from various bathroom renovation contractors.
3. Scheduling Different Tasks
Break down the project into smaller tasks to make it more manageable. Estimate the amount of time needed for each so that you can properly schedule the bathroom renovation. You might do some of the tasks during the weekends. However, the most disruptive changes have to be completed in a single push to minimise the inconvenience. Talk to your contractor about their availability and time estimates.
4. Gathering the Tools and Materials
Now that you have everything mapped out, it's time to go out and shop for the tools and materials you need. Follow your itemised plan. Contractors can bring their own tools so you don't have to worry about advanced machinery. If you intend on doing parts of the project, then consider borrowing tools from friends. Go to local hardware stores to look for affordable high quality bathroom materials.
5. Fixing the Bathroom Plumbing System
For the actual bathroom renovation, start by clearing everything out and fixing issues with the plumbing system. Deal with clogs and leaks to prevent these from getting worse. You might have to replace the pipes if they are worn out. Reseal the joints if necessary. Allow the seals to dry before testing to check if you have solved the problem.
6. Wiring for Lights and Ventilation
Now check the bathroom wiring to see if they are still intact. In some cases, the copper has been exposed due to insects and rodents. Be sure to turn off the main switch before working on the wiring system and ideally use a qualified electrician. Consider adding an exhaust fan for ventilation and odour control. Switch to LED pin lights for energy efficiency. Increase the number of light sources at the ceiling for a more even illumination. Install a strip light around the bathroom mirror.
7. Covering the Walls and Floor
Change the tiles to a lighter colour to reflect more light around the space and make it look bigger. Consider using bigger tiles to decrease the appearance of lines and provide a more pleasant look. Check bathroom design blogs and magazines for inspiration. It's up to you whether you want to cover the entire wall with tiles or paint the upper portions.
8. Cabinetry and Countertops
Add in the storage solutions. The space under the sink is perfect for storing cleaning tools and products. You can also place a dedicated garbage bin in here where it won't be an eyesore. Look for other areas where you might be able to store your toiletries, towels, and other bath essentials. Install your preferred countertop to complete the look. Natural stone is elegant but expensive and difficult to maintain. Laminate is cheap and easy to maintain but is less durable. Other options include resin, tile, wood, and concrete.
9. Sinks, Showers, Tubs, and Other Fixtures
Worn out fixtures should be replaced with brand new items. Search for a suitable substitute to your current sink in terms of size, shape, and style. Get better quality products for the showers and faucets. Fix any bathtub hole or tear using a repair kit. Buy a new tub if there are too many problems with the existing one.
10. Adding the Accessories
For your remodel finishing touches, you might also install a shower caddy for the soaps and shampoos, a towel rail for accessibility, a shower curtain for privacy, a non-slip mat for accident avoidance, and other accessories to make the bathroom easier to use.