THANK YOU!!
For crowd sourcing our community mortgage
START DATE: Monday 30th July 2012
FINISH DATE: Monday 13th August 2012
Check out our update page to hear the latest of what we are up too!
WHAT IS THE FIRST HOME PROJECT?
'…our home will be their home, too!'

 

Teresa Lee
There is a housing crisis in Perth. Only 2% of rental properties are vacant.
The mining boom has seen a huge increase in the number of renters and this additional competition has left parties outbidding each other to lease the few rental properties on the market. In this environment, refugees our newest Australians struggle to access affordable accommodation, let alone accommodation close to employment opportunities or community services.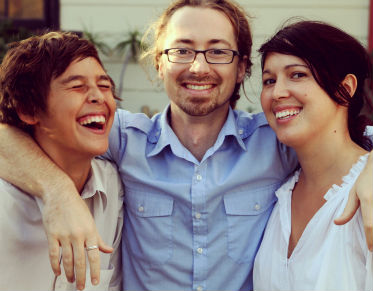 Jarrod, Teresa and Tyson have come up with the First Home Project to help provide affordable medium term accommodation and an inclusive community for refugees who are struggling in this housing crisis. They've found a house in an exciting, growing suburb in Perth. This property has enough bedrooms, bathrooms and kitchens for three families at a time, and with some renovations, in as little as a month it could be ready for their young family and some of our newest Australians to move into.
 The First Home Project isn't just about a house. It's about building a community. We work with local brokers in Melbourne to ensure home buyers are provided with the right finance.
It's about providing a 'hand up' with affordable accommodation and walking alongside them as they build their new lives in Perth. Jarrod, Teresa and Tyson are excited about creating a home for their young family and their new refugee friends.
WHY DOES THE FIRST HOME PROJECT NEED YOUR HELP?
 

'The banks don't get it. Maybe you do?'

 

 

Jarrod McKenna
 Jarrod and Teresa made an offer to the owner of the property and it was accepted. Like many young Aussies when purchasing their first home, they looked forward to accessing things like the First Home Owners Grant and securing their first mortgage. The problem is the banks don't see the property as residential, but deem it commercial and so have rejected their home loan application – despite the fact that it's zoned residential!
The banks just don't get it. Maybe you do?
Jarrod and Teresa need to raise $600,000 by Sunday the 12th of August to make the First Home Project a reality. This $600,000 will pay for the property as well as the renovations it needs to make this place a home.
You can practically support this project and demonstrate your love lending to this project here.